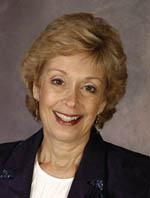 I am Ellen Kaplan, the founder and president of Possibilities@Work. As a seasoned professional, I have contributed to the growth of both individuals and organizations throughout my working career. My career spans over 25 years in both education administration and business.
My background involves sales, marketing and consulting with CEOs and executive managers in various industries. Helping to clarify strategies and developing laser-sharp marketing and sales initiatives have helped businesses reach the next level. My current focus is working with entrepreneurs of small and mid-sized companies and their management teams.
My initial work in the field of education and special education developed my patience, empathetic nature, and creativity. The ability to break down issues to discover the root of problems or dysfunction comes from working with special needs children. Later as an administrator, I honed in on my supervisory, management, training, and mentoring skills.
I transferred my communication, problem-solving abilities and management experience to the business world almost 20 years ago. I started out in sales for a shipping hardware and software company. I received regular recognition as "Sales Executive of the Month". Also, winning national sales performance awards for generating revenue at the top five percent of the company resulted in promotions to sales manager and product manager within a few years.
My entrepreneurial spirit was apparent to me as I as I was drawn to start my own sales and marketing consulting business. Being the daughter of a business owner suggests that it was part of my DNA. It goes back even further to my grandfather who had a grocery and meat market and insisted he had an M.D. degree (meat dealer). Always taking a leadership role as a child, adults recognized my organizational and management skills early on, although my younger brother considered it just bossiness.
Now that I've almost grown up, I appreciate how my experience and skills have contributed to my ability to understand and help clients be successful. My trademarks are my sense of humor, relationship skills and special ability to collect resources and connect business people to one another.
As a small business consultant, I've solved sales and marketing issues with many companies, including the ones listed below. My work with clients has resulted in:
An increase of 300% in qualified leads generated from trade shows for a distributor of voice activated software.
Enhanced marketing efforts of an electronic commerce company. Developed marketing plan and assisted with the implementation, turning an operating loss to break-even within six months.
Corporate market position and strategy for a service spin-off of a Fortune 100 company conceived and launched. Provided competitive analysis, sales and marketing strategy. I also trained company principals in sales providing supporting sales tools. This resulted in enough business for the spin-off to become independent of its parent company and on its way to long-term success.
Positioning and market plan for an e-mail marketing company as preparation for obtaining funding. I analyzed current market, industry trends, competition and customer needs. Funding was obtained and company has grown and obtained its second round of funding.
Clients past and present include AutoEndeavor, BrandDeamon, Digital Equipment Corp, E-Dialog, Ikier Wellness Center, Integrity Marketing, Lotus Development Corporation, Laser Motif, Mei Technology, R&L Associates, ZipLink.
Educational background
M. Ed. degree at Boston University
Core Essentials Program at CoachU
Current enrollment in Graduate School of Coaching at Coachville
Train the Trainer Certificate, ASTD
Qualification in Myers-Briggs Assessment
Career Transition Coach Certificate through, Career Planning & Development Network
Affiliations
Society of Professional Consultants, Past President
American Society of Training and Development, Past Board of Directors


North Shore Technology Council, Currently on the Board of Directors
KatyDid Foundation, Board Member
Family Firm Institute
Resource Collaborative, Co-founder and facilitator
International Coaching Federation of New England
Merrimack Valley Venture Forum
Let's have a conversation and see if we would work well together. Then let's focus on how we can grow your company and you. There is no risk, just make a call or send an e-mail for small business help.